Men. What do we have? The physical strength to create this physical world. And what else? What do we need? What do we want? How do we get to our emotions? How can we fulfil our needs? And how do we shed this negative image of masculinity that we are often painted into?
I work a lot with masculinity, and ridding myself of the negative image of it that I have integrated.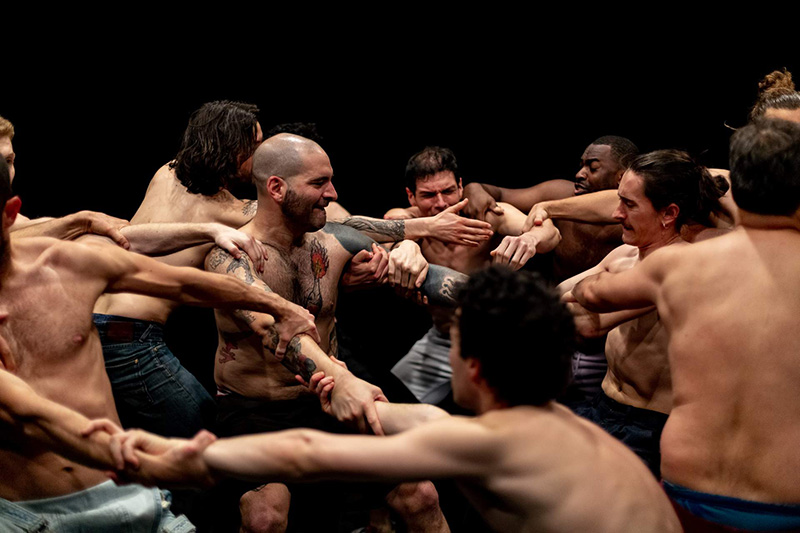 Gameboy
In the dance-theatre project "Gameboy" by the French choreographer Sylvain Huc we explored countless facettes of what it means to be a man, what it feels to be a man, what the happy and difficult parts of this life as a man are.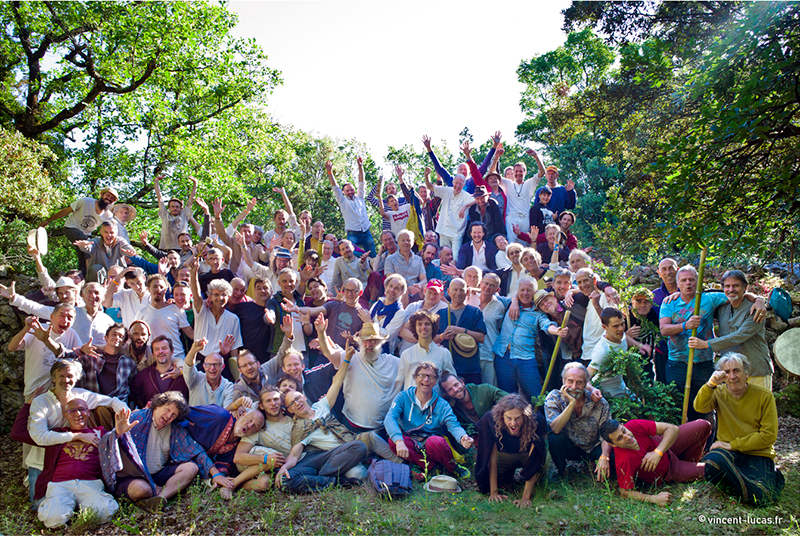 Rencontre du Masculin Sacré
In the "Rencontre du Masculin Sacré" (Encounter of the Sacred Masculine) that I co-organize we spend four days between men, exploring all our strong and weak, male and female, loving and ugly sides.
Acroyoga for Men
Acroyoga for Men is a space for exploring the other side: Most of the time men are the base when doing Acroyoga due to our physical build. But here we get to fly, too! And secondly, although I love mixed groups, working in the company of only men is a great tool that brings out very different facets of ourselves.
What I want is to get back to a positive self-image of us as men: To recognize the beauty of our strong bodies, to recognize the beauty of our emotional fragility, to be able to feel and live our male power, softness and sexuality without shame.
What I am longing for is the celebration of our differences as men and women. Isn't it beautiful how we are different? And at the same time it's so magical how similar we are. I would like to get to place where we recognize and rejoice of our differences and our similarities. Which in the end boils down to getting to who we really are and loving us that way.
If you feel like your self-image as a man is hindering you, if you feel dissatisfied with the way you live your desires and needs and you want to do something about it, get in contact.